Cal Tech Copier, a printer repair service company in Los Angeles, says that if you want to get the most out of your printer, you have to keep on top of regular maintenance. When you are talking about the lifespan and performance of your printer, whether you have purchased one or leased one, the copier repair Los Angeles expert believes that preventive maintenance can boost its lifespan, help it work at maximum or optimum efficiency for longer, and allow you to save on repairs and part replacements long term.
Along with that, preventive maintenance will help prevent overall wear and tear, malfunctions with hardware and save your printer from the worst plague of all, carelessness.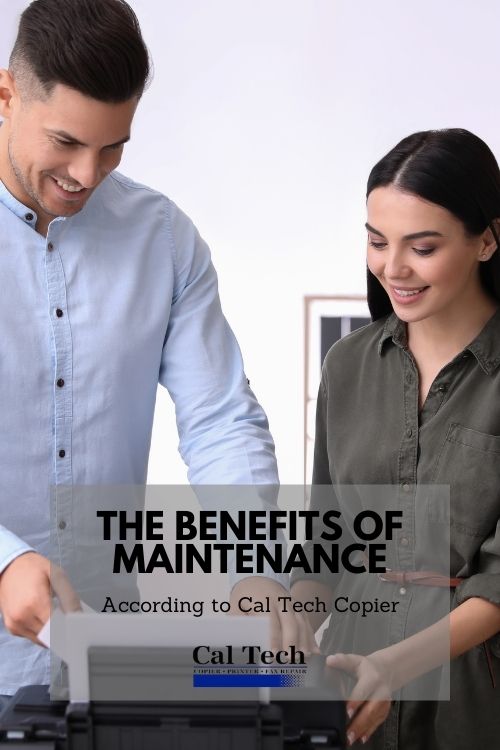 Here are a few ways you can maintain your printer by preventive maintenance through the help of the printer repair service company, Cal Tech Copier.
Cleaning
Printers, especially laser printers, collect dust and other contaminants from the atmosphere. As a result of this, their functionality declines and their efficiency. Rollers and other printer parts start to become dirty from constant use and this can result in jasm and fragments of paper getting stuck in between the various parts. A professional printer repair service team can clean up the printer for you and reach the smaller, more stubborn areas.
Driver Updates
These are a piece of cake to do since software updates nowadays are primarily automatic. All you have to do is leave the automatic updates on and sometimes check for updates once every two months to ascertain you're not behind in the cycle. These updates are essential since they are responsible for small improvements and bug fixes that make your printer work better than before and fix problems that have cropped up after making the printer.
Also, they fix the error messages or failed print jobs that occasionally happen with printers. They can even bring in updates to print various types of documents that weren't supported before. This is the reason why there is a lot to be had when you keep your printer up-to-date.
Configuration Checks
If you do the self-test and configurations pages that many printers make when someone activates the control panel key combinations, you get invaluable input about your printer's output quality and the setup. This is special to each printer, and it has a list of short and long-life components. With this, you can locate which ones you have to maintain and take care of regularly and the ones you have to replace after a year or two of operation.
Being aware of this type of information is good in the long run since it is essentially a manual for operation and maintenance. Nevertheless, very few people know about it.