Printer & Copier Toner for Los Angeles, CA Businesses
For businesses in the Los Angeles, CA area with printer and copier toner needs, Cal Tech Copier provides the selection and quality you want. Your commercial printing and copying needs cover a broad range of responsibilities and touch nearly every department of your company. If you have a quarterly newsletter, you need to ensure its release to staff on the correct date. A corporate presentation packet for those attending an important meeting is crucial to a group understanding the information you have to offer. Both of these situations depend on your printer and copier being fully functional and stocked with adequate toner or ink cartridges. Cal Tech Copier can help you keep your machines running and supply you with the toner you need to help ensure a perfect print for however many copies you need of a document. Whatever your commercial printing and copying projects include, you're most likely under a deadline and cannot sit idly as you wait for a new shipment. Let us make sure you get the correct toner for your machines to keep your business productive.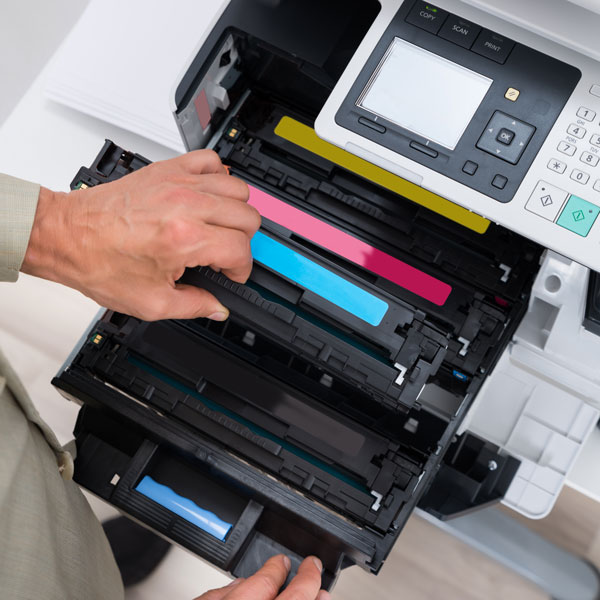 Better In-House Printing for Your Business
With the many services we provide commercial clients, businesses don't have to struggle with the past hassles of in-house printing. You can buy or lease printers and copiers from Cal Tech Copiers. Our factory-trained technicians perform repairs that effectively resolve your equipment issues for the long term. We're also a reliable source for your toner needs, and our team will make sure you get the precise toner cartridges for your machines to keep your printing and copying activities running like clockwork. We have spent over 35 years helping businesses fulfill their printing needs, and our experience has developed our mastery of all makes and models of printers and copiers. That in-depth knowledge applies to our stock and sale of dependable toner for commercial customers. Outsourcing your printing needs can consume an enormous amount of extra and cost you significantly more than in-house printing. With Cal Tech Copier supplying your toner, we make sure you get the right toner for your machines the first time.
Decades of Experience & Outstanding Prices
When it comes to selling you printers, copiers, and toner, we put more than three decades of experience into ensuring you get the equipment and supplies that suit your specific needs. Our commitment to providing an outstanding experience for customers also applies to our prices. We'll match or beat Amazon prices, so you know you're getting a great deal on your supplies. Cal Tech Copier offers a variety of toner and equipment you need, and we keep it affordable. If your business needs a dependable source for toner cartridges, give us a call today. We'll make sure you stay well-stocked year-round.
Call Us for Service Today and
Receive a 20% Discount!