Learn About Cal Tech Copier
Cal Tech Copier has been in business for over 35 years, providing commercial clients the sales, leasing, repairs, maintenance, and toner they need to stay productive. Our goal is to provide every customer with perfect service that we deliver incredibly fast. We want our customers to be as highly satisfied as possible because our company believes the customer always comes first. To accomplish the highest possible satisfaction, our staff of qualified, courteous, and experienced personnel assists each customer with the entirety of their laser printer, copier, fax, and networking needs. Customers in and around Los Angeles, CA can depend on us for printer and copier services.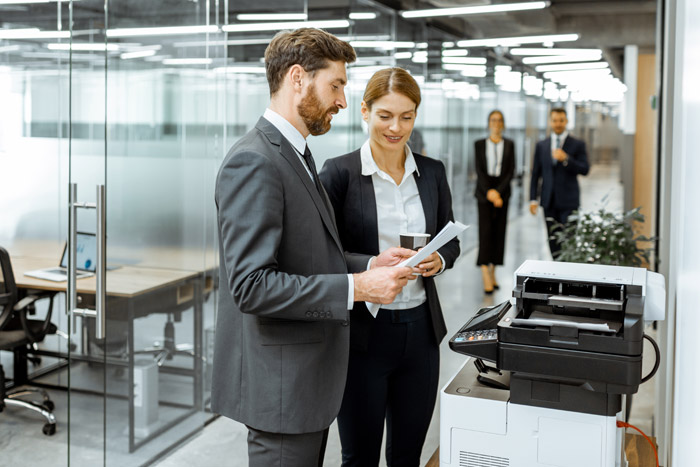 Striving to Become Your Number One Equipment Source
Cal Tech Copier intends to serve as the premier printer, copier, and fax service and supply company for businesses throughout the Los Angeles area. We approach every sale, lease, and service with your complete satisfaction in mind. When we couple our outstanding service with the skills and experience of our factory-trained technicians, you get exceptional repairs and maintenance on all major brands of laser printers, copiers, and fax machines. Every member of our team who visits your site for service has the in-depth technical knowledge and personable attitude to ensure precision work that leaves you with a smile. We go above and beyond to make every customer's experience enjoyable and satisfactory.
Services for Every Need
Cal Tech Copier offers a broad range of supplies and services, including over 10,000 items that we guarantee to have in stock. In addition to the availability of our inventory, we also offer same-day shipping. Our professional organization maintains a firm dedication to helping our customers find solutions to all their office equipment needs. We deliver on this priority to ensure an increase in profits and productivity for our most important assets: our customers. Cal Tech Copier is ready to provide you the service your business deserves for your printer and copier needs. We serve customers throughout the Los Angeles area, including Pasadena, Long Beach, San Fernando Valley, and Orange County. Give us a call today to get started.
Call Us for Service Today and
Receive a 20% Discount!