It would help if you considered feasible solutions to reduce printing costs when creating a budget for such charges. Some companies tend to downplay the importance of tracking printing expenses, and they frequently need to put in place strategies to reduce costs for things like ink, paper, or printer repairs. You can learn how to cut costs on printing with this tutorial before calling your local printer repair service.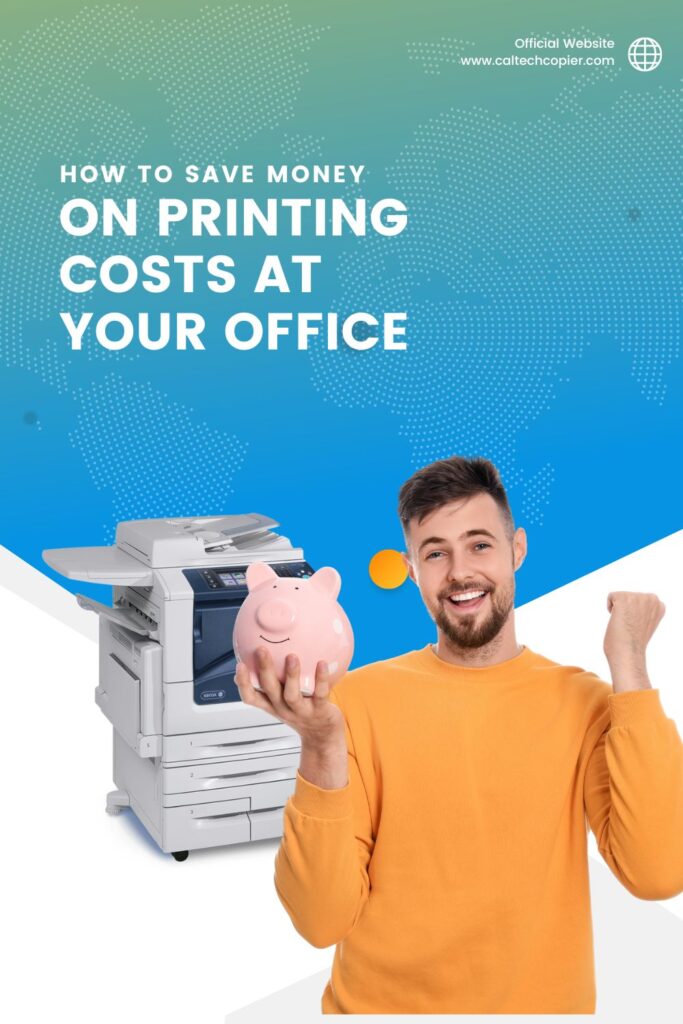 1.)Double-check your work.
You must double-check your work to ensure everything is proper before printing it. After saving the task, you should wait to print it right away because you can print the erroneous papers. The pages will need to be corrected, which will raise your charges. Correct all the misspellings in the document before pressing the print button.
2.) Buy in bulk whenever possible.
You can purchase more before your ink or paper runs out. Should that occur, you'll run to the store and buy a single ink cartridge or ream of paper, which can be costly to do frequently. Consider purchasing large quantities of printing accessories to receive discounts and save money.
3.) Continue using grayscale.
Because colored ink costs more, printing documents in color is quite expensive, say professionals who work in copier repair. Charts and graphs look better in color, but the data is still legible when written in black and white. You must switch your printer's settings from color to monochrome printing.
4.) Invest in a long-lasting printer that will help you save money in the long run.
Nowadays, inkjet printers are typically inexpensive, but you can pay more for ink. Cheaper printers frequently have low yields and high ink consumption ratings. To save money on printing, you should invest in a higher-quality printer if you often print papers. The page yields on these printers are higher.
5.) Print on both sides.
You can immediately save 50% on paper costs by printing on both sides of a paper. Duplex printing, also known as double-sided printing, enables you to automatically print on both sides of a page without physically taking it out of the printer, switching the side, and putting it back in.
As it can simplify your job and reduce costs simultaneously, ensure your printer has the duplex printing capability. Duplex printing is an option if you need to print some files or records that are rarely used or don't need to be divided into separate sheets. One of the simplest methods to efficiently save costs and print less is to follow this step.
Establish the two-sided printing option as the default for all papers printed for internal use. By using both sides of your paper sheets, you not only reduce your printing expenses but also have a good impact on the environment by conserving the resources used to make paper, such as trees, water, and electricity. Single-sided printing can save a lot of writing and money because the other side of the sheet is never used, even though you could have. Encourage double-sided printing as a result, and make printing less expensive, recommends printer repair service technicians.
6.) Eco-friendly fonts? Yes, that's a thing!
The Arial typeface is widely used by businesses and people to print documents. This typeface is perfect for both formal and informal writing. However, this typeface consumes much more ink than other fonts like Century Gothic, Times New Roman, and Ecofont, making it less environmentally friendly. These three fonts are very cost- and environmentally conscious.
Compared to Arial, Century Gothic helps save ink usage by 30%. Do you want to discover how to cut printing expenses? Choose Century Gothic as your font style because it is the least expensive and environmentally friendly option. It is both light and thin, and it might assist you in cutting your printing costs.