Paper waste is a recurring issue in the overwhelming majority of office spaces. Although you can choose to recycle paper, it's most efficient to learn how to reduce waste as much as you can. Plus, paper can cost, up to 3% of a company's total revenue. Do you really want all that money to go to waste? We sure hope not, so for the sake of yourself as well as your colleagues and even your CEO, here's how you can learn to do just that! Here are our tips directly from the best printer repair near Orange County and Los Angeles: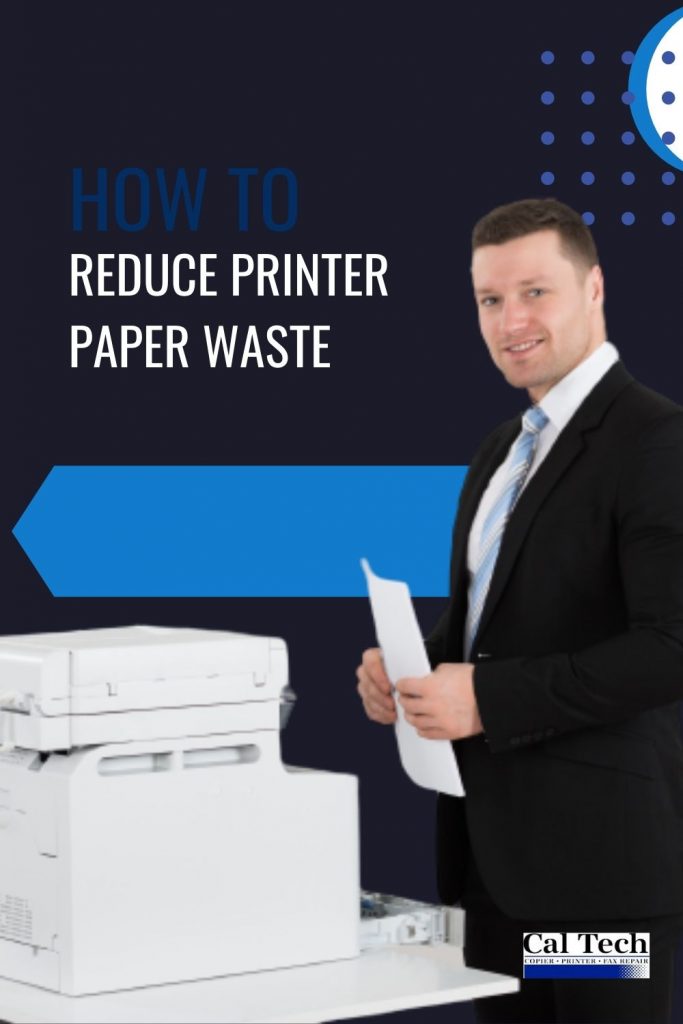 Use double-sided printing
Why use more paper if you don't have to? Just simply take advantage of the double-side printing option on your printer's settings! If you aren't sure how to do this, you can just simply Google the type of printer you have to find a tutorial.
Say adios to other paper materials as much as you can
While there may be instances when you must use your printer supplies for professional purposes, such as bringing in a resume or issuing a resignation letter, if giving out physical handouts or even using physical sticky notes, do it. Take advantage of modern apps such as Google Docs, Slack, and Evernote to get your tasks and team collaborations done.
Remove any personal recycling bins
There will be more dire consequences to wasting paper if employees don't have their own personal waste bin to throw them in. Sure, there may be times when it is inevitable, such as an unexpected printer malfunction, but it will force workers to think twice about whether or not what they are printing is truly that important or not.
Archive everything electronically
You may be worried about data loss, but archiving information the old fashion way just takes up more trees and more physical space. Plus, if the documents were to get dirty or damaged, it means you have to print them out and file them all over again!
Establish a formal paper-saving policy in your workplace
Don't make saving paper an option, make it a rule. Encourage your boss or whoever else is in charge of your office space to set it in place so that fellow employees have no choice but to truly think before they print and help out in looking after the environment a little better.
In the meantime, if you're in need of printer repair near you or know someone else who needs copier repair nearby, CalTech Copier is here for you. We know all of the ins and outs of copy machines and printers, almost better than the back of our hands! With decades of experience, we are confident in our ability to provide you with the most exceptional service in all of Orange County, Los Angeles, and San Fernando. So please, call us today at (800) 834-0092 to get your printer or copier back up and running in no time!
"We have used Cal Tech twice and both technicians were absolutely amazing, Mark and Alex. Kathy in Customer Service is very helpful and diligent too. We will continue to do business with them and you will not be disappointed if you try their services." – Susan Rankine, Verified Customer