If you need to get a new copier for your office, whether you work in a traditional space or in your home, there are a variety of factors you need to consider. So how can you break down this process simply and efficiently?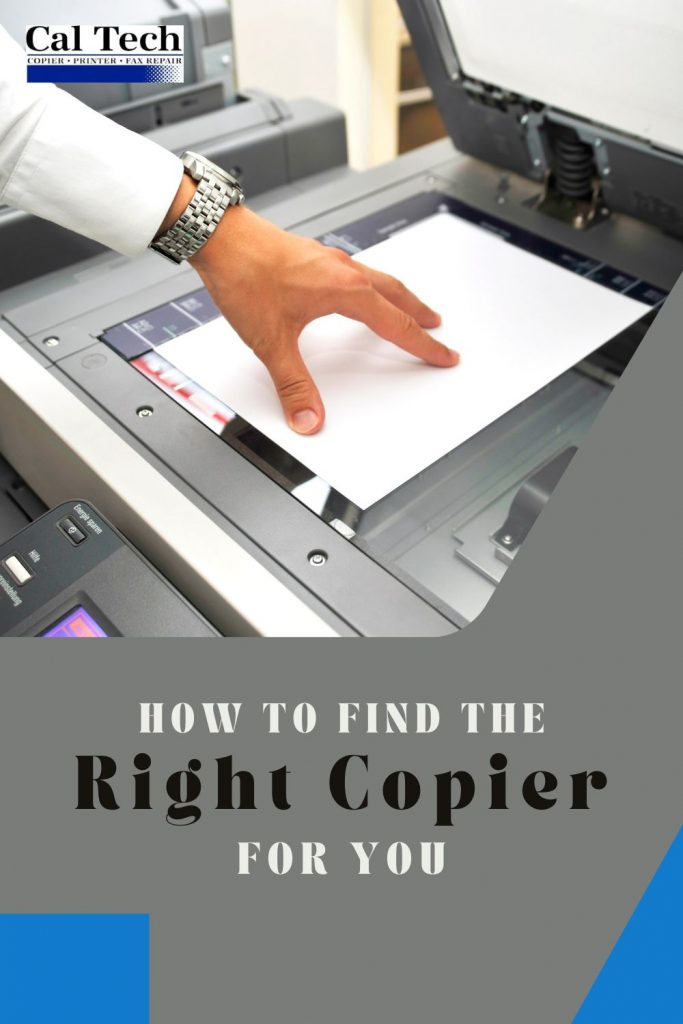 Figure out what exactly you are using the copier for
This may sound like a silly thing to bring up. I mean, duh, what else is a copier used for? But consider this: are you and your colleagues going to primarily use your commercial copier for copying itself, or perhaps its other key features such as printing, scanning, and faxing – and yes, people do indeed still fax in 2022!
Consider your budget
What's the maximum you can afford to spend on your new copier? You will want to make sure you are within reasonable bounds of your budget. At the same time, you must also understand that the cheapest copiers on the market will probably not be able to get the job done as well for you.
Print volume
Is your device able to copy and print as many documents as you need? The bigger the copier, the higher the page-per-minute. If you work for a larger company, you will probably want to purchase a copier with a high PPM level.
Upgrade options
Most commercial copiers come with a multitude of updated features that may be necessary down the line. Pay close attention to these features and figure out if they are appropriate for your office's needs.
Color features
Do you need a copier that is compatible with color printing? If so, you will want to make sure that you don't accidentally purchase a black-and-white-only copier.
Scanning speed
Does the copier you are considering copy documents as quickly as you need them to? Compare the scanning speeds of all your prospective copiers.
Consider if the prospective copier is compatible with your equipment
You will need to make sure that your computer and any other printer supplies you already have, including mobile printing. It would be quite a nightmare if you brought home your new copier only to discover that it doesn't work with your other devices. Avoid this by not rushing into making such an important decision.
If you decide to purchase a pre-owned copier, make sure that it works well
You may decide to purchase a used copier in order to save money. If this is the case for you, be sure whoever is selling you the copier will allow you to test out all of its features to avoid getting conned. Otherwise, you may find yourself having to spend even more time and money searching "where is the best copier repair near me?"
If you are in need of a copier or printer repair near Los Angeles or Orange County, then call us at CalTech Copier right now at (800) 834-0092! We have proudly been serving Orange County since the 1980s. Our team consists of some of the most efficient professionals in the industry you can find anywhere in southern California!