Let's say you're starting a new office environment or you're at home and have gotten a new job, and in both cases, you need a new printer to best accompany your work. So with that being said, how is it that you choose which type of printer you want. What type of printer would best help you or your new office? Let's take a look at the different types of printers available to you, and you can best decide which type will best help you, thanks to info from a printer repair near me.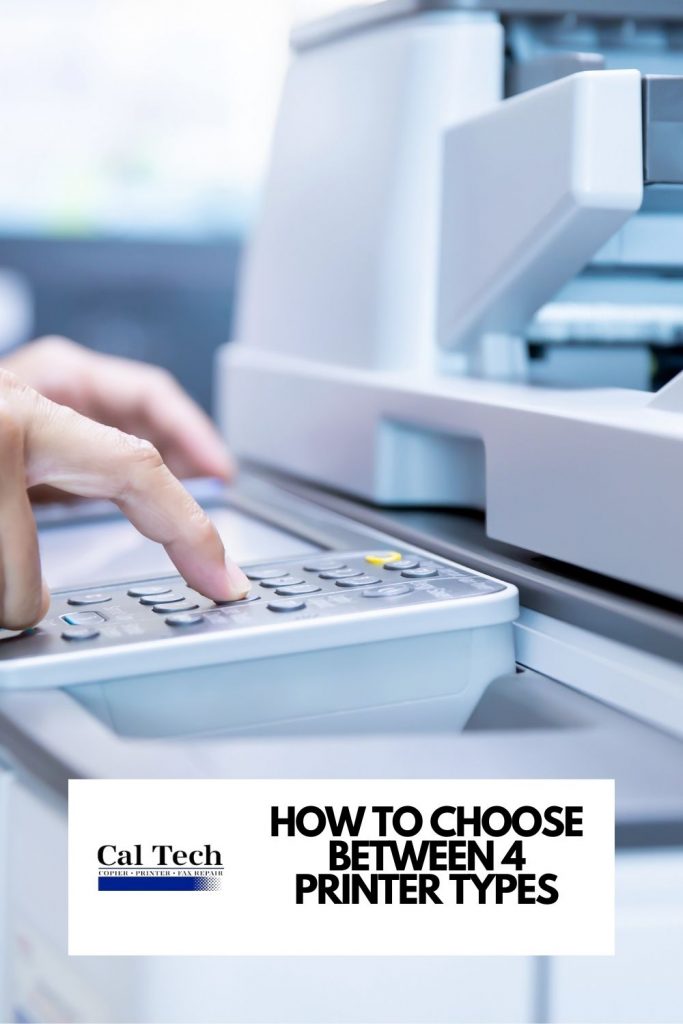 Plotter Printers
Plotter printers are among some of the unique printers you can find in the industry, especially those who might not consider their initial uses. These printers have the unique ability to actually print drawings onto paper and have the ability to take specific commands to accomplish this task. They even have the ability to print long lines if need be. There are many different subtypes of this kind of printer available on the market for anyone to choose from. 
LED Printer
If you want a printer specializing in a great deal of different tasks, including spreadsheets and text, then the LED printer is the direction you're going to want to go in. Besides having the functions mentioned above, this type of printer is also quite affordable compared to its differently built counterparts. Thus it could be widely available to anyone who needs the basics in a new printer. 
Wide printers
There will be those who will need to print irregularly sized paper to complete their unique brand of work, and oftentimes it's going to take a unique printer to succeed in this endeavor. If you need different sized paper printed that range from 18 to 100 inches in terms of its width, then a wide printer is going to help you in this regard. This is because these printers are designed to be so wide and accommodating for these different paper types that it will help greatly in getting you what you need.
InkJet Printers
If you want a more classic take on a printer that can do a little bit of everything, whether it be printing text or even expertly printing out well-made pictures, the InkJet printer will be what you need. This is a printer that exemplifies being a jack of all trades, with one of its only drawbacks being that it can consume a great deal of its ink while doing this, which makes printer supplies expensive for this particular type. And given how expensive ink can be for printers, this can be a cost that you need to keep in mind when choosing your printer.
Conclusion
As you can see through the info given by a printer and copier repair near me, there will be many different printers for you to choose from, and you can have a type of printer for almost any situation that you find yourself confronted with when it comes to the work you have to do. So keep this in mind when you go shopping for your printer to decide what you need the most in your work environment.