Even the most reliable office equipment can have a bad day, especially when overworked and undermaintained. When restarting the machine or updating the software doesn't work, that's when it's time to search for printer repair near me. Your local printer repair experts can help you get your machine working back at its full capacity and ensure that it keeps working for the length of its expected lifecycle. There are many reasons why your printer may be malfunctioning, which is why it is always best to get an expert's opinion. You want to ensure you are hiring a team that knows what they are doing and has the resources to solve any issues without damaging your equipment further. Here are some things to keep in mind when searching for printer or copier repair near me: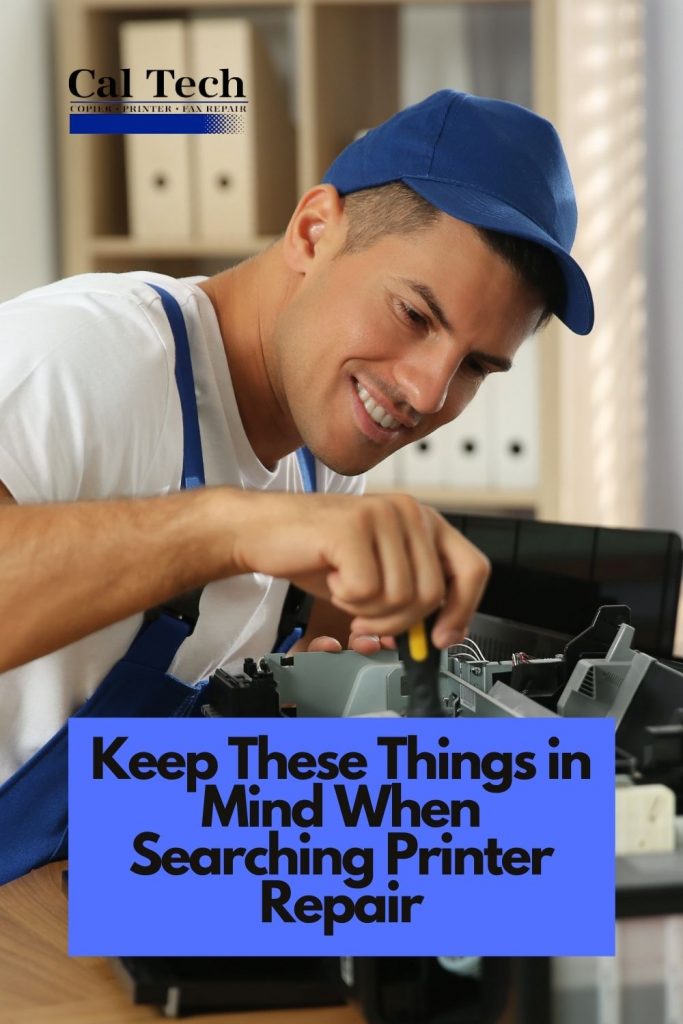 Certified Technicians
Whenever you are hiring a professional to do technical work, you should check to see that they are certified for the job. For example, you wouldn't want to hire a contractor that doesn't have a license, right? Certification is insurance and peace of mind for every customer. When you look for printer repair near me, don't be afraid to scope out a place by asking about their certifications. Quality companies have employee training programs and other resources for staff. Once you are satisfied that their skills are practical and up-to-date, you will feel more confident hiring their services.
Experience
When hiring a printer repair service, you want to ensure that the company is experienced in the industry. Check out how long they've been in business and ask what kind of clients they have served in the past. You can tell that a company is well-established if they have serviced a wide range of clients over a long period of time. Your office equipment may be new to you, but it should not be new to the repair service you are hiring. Ask what models they most commonly service and if they have worked with your model before. Since there are so many types of printers and multifunctional office machines, you want to make sure that you are hiring a team that knows what they are doing.
Reputation
Whether you need to replenish printer supplies or need a complete system reboot, you want to ensure that your printer repair service has a good reputation. A good way to vet a company is to look at their online reviews. Websites like Yelp and Google My Business are good places to start. You should also check out the customer testimonials on their website and social media. While it can be difficult to gauge a company's quality by mixed reviews, it will certainly give you an idea of what kind of atmosphere they encourage. If they have only a handful of bad reviews, then those may be outliers in their daily work. However, if negative reviews are the sole indicator of their service, then you may want to look elsewhere.
Efficiency
Obviously, you don't want a printer repair service to do the minimum in order to get the job done quickly. However, you do want a company that is efficient with your time and money. Avoid companies that waste time over the phone or are vague about scheduling. You should have a company that respects their time and your own. When you are speaking to a repair service, make sure to ask their representative how long they estimate the repair will take. You can also ask them what guarantees they provide with their service. Companies that are confident in their employees such as Cal Tech Copier have great customer service and will always address your concerns directly.